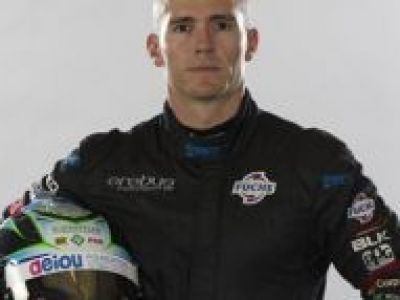 V8 Super Car driver Lee Holdsworth has signed on as an official Ambassador of AEIOU Foundation, showing his commitment to supporting young children with autism.
In celebration of the new partnership, Holdsworth will proudly display the AEIOU Foundation logo on his helmet for this weekend's Sandown 500 and the upcoming Bathurst 1000.
AEIOU Foundation, Australia's largest provider of full-time early intervention for children with autism is excited to make the announcement of the partnership today.
The Foundation's CEO, Alan Smith has been eager to make the announcement of the relationship between Lee and AEIOU expressing his pleasure in uniting with such a great role model.
"Lee epitomises our values of Action, Excellence, Integrity, Outcomes and Unity and demonstrates them both in the driver's seat and out," Mr Smith said.
"In his role as Ambassador, Lee will be a strong advocate for what we do at AEIOU, participating in events and fundraising initiatives, assisting us achieve our aim of supporting children with autism to reach their full potential," he said.
Lee is married with one child and after visiting the Nathan early intervention learning centre has a new understanding of the strength, courage and challenges the families and children face to get through each day.
"During my visit to AEIOU Foundation's Nathan Centre I gained a real insight into the daily lives of children with autism and came away inspired by the program provided by AEIOU.
"I have a huge belief in this team, what they are doing and where they are going, and forming this new partnership proves it," Mr Holdsworth said.
AEIOU Foundation was established in 2005 and through its early intervention education and therapy support program helps over 200 children with Autism across the Queensland. The program helps to develop vital skills including communication, behaviour, motor skills, academic learning and participation in everyday tasks.
Equipping the children with these skills enables them to transition into mainstream schools and enhances their chances of reaching their full potential. AEIOU Foundation has a 70% success rate of students who complete the program when transitioning to mainstream schools.
Lee Holdsworth is set to continue his stela performances this year at this weekend's Sandown 500 where he will be looking to back up his win at Winton in April and create brighter futures for children with autism and their families.
– ENDS –
Help Lee to create brighter futures for young children - Donate now
Tags: Autism, Early Intervention, Supercar, Ambassador, AEIOU, Lee Holdsworth
Related Articles