Therapy & Care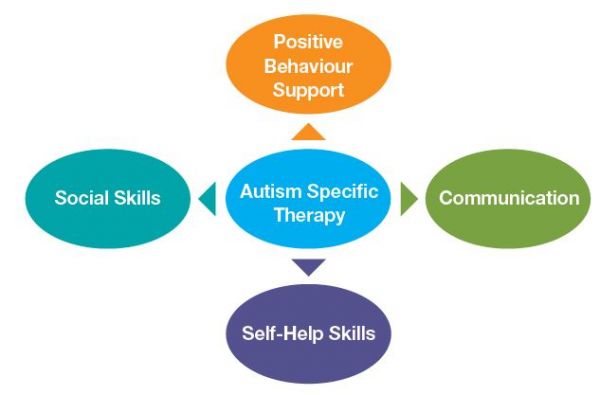 AEIOU Foundation is passionate about supporting families and creating bright futures for young children with autism. Your focus is our focus.
We specialise in teaching children functional communication and behaviour, social and independent living skills, including toilet training and mealtime support. Each child receives individual strategies focusing on goals which best support them to achieve long-term outcomes. We also help transition children to their next educational setting.
It's our priority to support your whole family unit, so parents and carers at AEIOU receive regular support and training opportunities to achieve therapy goals in the home and community.
The early intervention therapies we employ are speech pathology, occupational therapy and behaviour therapy. Our curriculum is informed and guided by evidence, research and skilled professionals, including Board Certified Behaviour Analysts. This qualification is rare in Australia, as it is only available via international universities. Currently, senior analysts at AEIOU sponsor other staff members working toward this qualification.
---
Your Team
Children receive high quality, consistent early intervention and care, delivered by a team of autism specialists, including:
program manager
service manager
speech pathologist
occupational therapist
behaviour therapist
early childhood teacher; and
learning facilitators
Our Staff are passionate about creating a lifetime of opportunities for your child and family
Each team member takes great pride in their work and are equally proud of the children they support. Watch AEIOU Senior Occupational Therapist, Anna Brodie, talk about a special moment working at AEIOU. The children, families and staff at AEIOU work to achieve milestones and individual goals which can take weeks, months and years to realise. When they do, it's cause for celebration!
Benefits of AEIOU early intervention
Early intervention for children with autism leads to improved outcomes, including:
Increased communication
Increased ability to learn
Increased independence
Increased social skills
Improved daily living skills
The NDIS and AEIOU
AEIOU is an NDIS-approved service provider for autism-specific early intervention. We provide regular information sessions and you can access support and advice from our NDIS Support team.