Our Partners
At AEIOU Foundation, we benefit from developing enduring relationships and strong partnerships. The Department of Communities, Child Safety and Disabilities funds around a quarter of each child placement per year at AEIOU centres, and has shown commitment to the futures of children with autism in doing so.
AEIOU is a founding-partner of the Griffith University Autism Centre of Excellence, and also a partner of the Autism CRC, both of which present unique opportunities to support people with autism throughout their lives, and are the first of their kind in Australia.
In Hervey Bay, AEIOU partners with Goodstart Early Learning, where we lease a classroom to operate the AEIOU program in the region, and support local families. AEIOU has also worked with Goodstart Early Learning in areas including Emerald, Hervey Bay, Bundaberg and the Gold Coast.
In 2013, AEIOU formed a partnership with Minda, with plans to establish a purpose-built early intervention centre for children with autism on Minda's grounds in Adelaide.
For information about AEIOU's community and corporate partners, who financially support the organisation through donations and sponsorships, click here.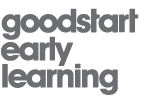 In Focus
From The Blog
17th Jun. 2019
Nearly 15 years since AEIOU Foundation first opened its doors, we look back on...
From The Media Releases
26th Apr. 2019
Please find attached a media alert regarding a community event AEIOU Foundation...