"You walk the journey alone. Until you get to AEIOU" - Katie Burke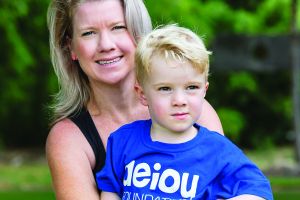 As a friend once said to me, autism is a marathon, not a sprint. Our outcomes so far have been a continuous upward gain, rather than explosive shift. While I think every family hopes for that dramatic overnight transformation, there is so much satisfaction in the small achievements which change your family's life a little more every day. Success is also finding someone who can help you to both understand your child and learn how to be the parent they need. AEIOU has consistently provided our family with direction, strategies and hope for the future.
As they say, two is company, three is a party! That was my motto when we decided to have our third baby. Our perfect little Freddie met all his early milestones and we were kept busy caring for our young, energetic family. Then at 18 months, I began to have concerns and realised that being the same parent I was to my two other children was not what Freddie needed. It became more than just delayed speech. He no longer ran to the door to greet my husband when he came home from work. He would shy from social interaction, had an odd obsession with sticks and was also a 'runner'. It was a very difficult journey to the stage of an official diagnosis. On the day of the appointment, I wore a blue dress, as a sign of acceptance.
I was initially relieved when Freddie was diagnosed as it gave a rationale for his challenging behaviour and would allow us to access the help we needed. But that relief was followed by grief. Our futures were now difficult to predict and it was painful to know that despite both of us working professionally in the medical field, we could not "fix" our child. After we left the paediatrician's office, we drove directly to our closest AEIOU centre. When I was asked when our child had been diagnosed, I broke down in tears with my letter from the paediatrician written only 30 minutes earlier. While we waited for a place to become available, every minute of his life became an opportunity for therapy. Meanwhile, I wished to meet a family with a child exactly the same as mine so I could ask them what worked and almost see into the future, but I felt that would never happen. You walk the journey alone. Until you get to AEIOU.
Freddie started with AEIOU just before his third birthday. The staff were warm, reassuring and not perplexed at all by the information I told them about my child. To me Freddie was incredibly vulnerable as he could speak but only a handful of words, wasn't toilet trained and tapped his face with sticks or similar objects constantly. But the teachers and therapists made me feel safe and included and helped our family in countless ways. They quickly turned his obsession with sticks to an advantage and within months, Freddie was toilet trained, would sit down for all his meals and began using more and more words. He has now learnt to walk and hold hands, something that makes life easier for our family every day. He can sing, dance and is extremely agile. He regularly tells me he loves me, which are words I longed for. The constant improvement in Freddie's ability to learn, speak, play and independently care for himself since beginning AEIOU cannot be undervalued. They have just given our family so much.

Katie's story is one that is very familiar to AEIOU and one that we will continue to hear from every loving parent that searches for the right journey for their family. At AEIOU, each family is unique and we offer a program that is individually tailored to each and every child. No journey is the same. It is our privilege to be entrusted with shaping the lives of these little children and to provide each and every one of them with the life skills to transition successfully into their next learning environment.
We hope that you are in a position to help us continue our life changing work for children with autism and their families. No-one should ever feel they have to walk this journey alone. With your help, we can ensure families never need to.
Yours sincerely,
Alan Smith
CEO
AEIOU Foundation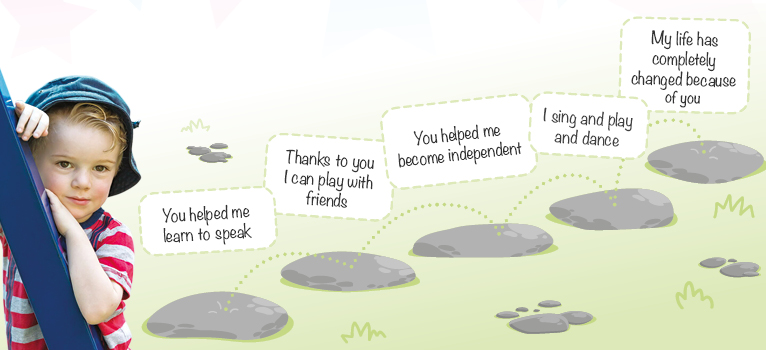 Back to Stories
In Focus
From The Blog
13th Jul. 2023
In the spirit of reconciliation, we are committed to educating the children in...
From The Media Releases
12th Jul. 2023
AEIOU Foundation will expand the reach of its leading autism early intervention...