Our Vision, Purpose & Values
Our Vision
Children with autism living their best lives.
Our Purpose (our mission statement)
To enhance the lives of children with autism and their families, through evidence-based, successful early intervention programs and practical support.
Our Values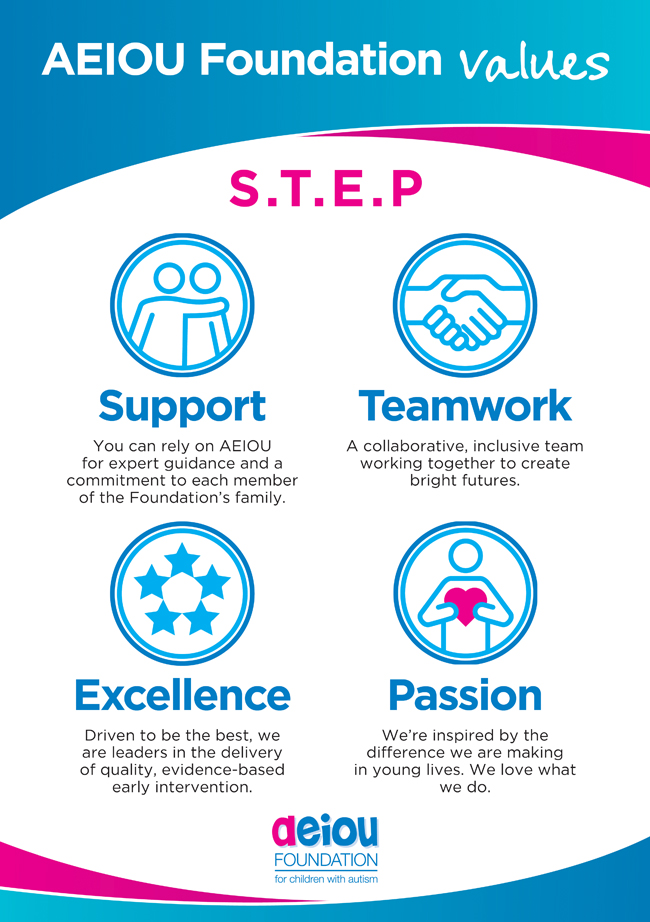 Our Strategic Objectives
You can read more about our strategic objectives within the AEIOU 2023-26 Strategic Plan.
In Focus
From The Media Releases
12th Jul. 2023
AEIOU Foundation will expand the reach of its leading autism early intervention...
From The Blog
19th Apr. 2023
Read the Williams family story and how AEIOU helped change their lives.