Fundraising Events
We run a series of exciting fundraising events throughout the year to support the children attending our AEIOU centres. We're also grateful to some incredible community and business organisations that choose AEIOU Foundation to be the beneficiary of funds raised at their special events. Find out more about getting involved in our events, or click the links below. You may even consider running your own event... just speak to our experienced team who are only to happy to help.
For more information, email events@aeiou.org.au or phone (07) 3212 1110.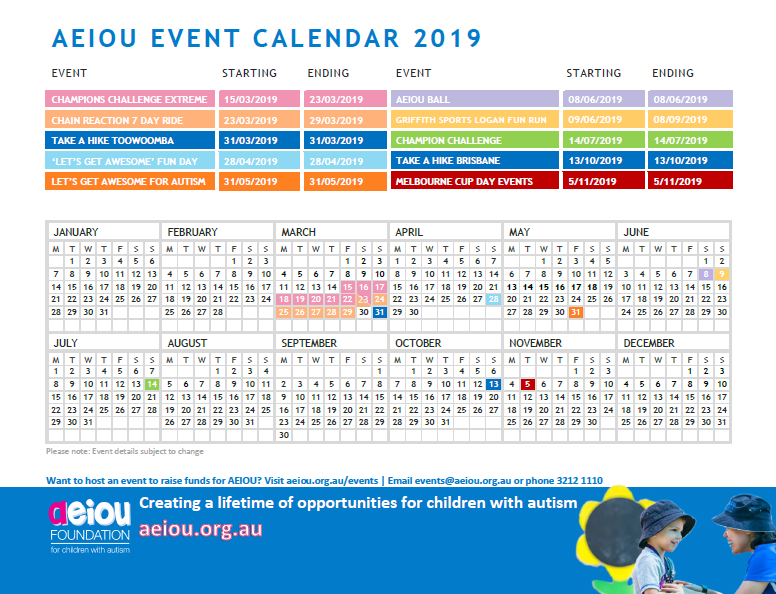 DOWNLOAD OUR FUNDRAISING EVENTS CALENDAR 2019 
OR click the links below.
---
Past Events
In Focus
From The Media Releases
01st Mar. 2019
North Brisbane will become home to a world-class autism hub, with $4.5 million...
From The Blog
05th Feb. 2019
Each January, a new cohort of parents begin navigating the unknown of Prep for...