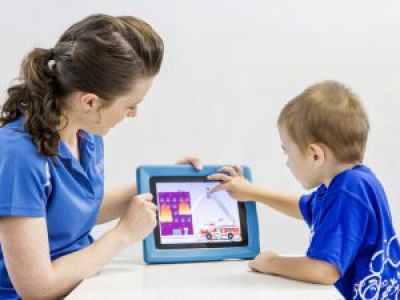 At the NDIS New World: Disability in the 21st Century conference in Brisbane this week, software company SAP Australia announced its plans to have one per cent of its workforce comprised of people with ASD by 2020.
This is in line with the organisations ASD workforce goal of one per cent worldwide.
It was encouraging to read SAP Chief Diversity and Inclusion Officer Anka Wittenberg's comments that "SAP is committed to its Autism at Work program, which enables us to leverage the unique skills and abilities that people with autism bring to the workplace. "We are excited to launch this successful program in Australia, which will enable the region to add talented, skilled individuals to the team and enable SAP to benefit from the innovation and value they bring to our business."
SAP Australia is planning to hire employees with ASD across various business functions by June 2016.
AEIOU Foundation's vision is to ensure every child is provided with the maximum opportunity to reach their potential throughout their lives. Our evidence based early intervention program is making a difference, by not only benefiting their families and the community.
It is inspiring to see employers are aligned to our mission, and to know that there are organisations who embrace the talent, skills, diversity and outlook of people with autism. By 2020, it might be an AEIOU Foundation child who is forging a career at SAP. Let's hope this company's initiative inspires other organisations big and small to consider setting the same, or greater, goals to employ people with ASD.
Yolanda Borucki, AEIOU Foundation Operations Manager
Tags: Autism, SAP, ASD, Early Intervention, Vocation
Related Articles