(TWB) Virtual Centre Tour & Workshop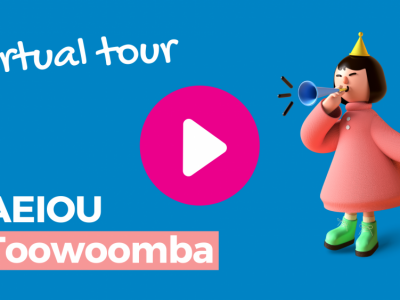 Details
AEIOU Foundation provides early intervention and specialised childcare for children with autism aged 2 to 6 years, which helps them develop essential life skills and fosters independence, confidence and inclusion.
This year, we invite parents and carers, allied health clinicians and educational professionals to explore our Toowoomba centre VIRTUALLY and to see a little more of what a day at AEIOU might look like for your child.
By registering to access the virtual centre tour, you will also gain access to an exclusive online workshop on Behaviour 101. The online workshop will provide guests with practical strategies to assist children in the home and community.
Please note: Your virtual centre tour package will be delivered to your inbox within 24 hours of you registering. We look forward to you joining us online!