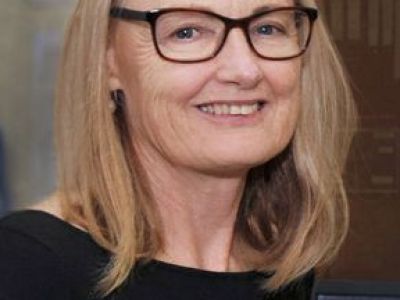 For Dr Sue Jeavons, preparing to cycle 1000km through stunning yet demanding New Zealand terrain is more than just a personal test. It's a commitment to help others who struggle to cope with life's challenges.
Sue, who is participating in this year's Queensland Chain Reaction corporate bike challenge to support AEIOU Foundation for children with autism and Ronald McDonald House South Brisbane, would normally be considered a novice in cycling circles.
She only took up the sport in November 2016 but within less than a year joined 50 women in the Chain Reaction Challenge Women's 300, a three-day 300km cycling event for female leaders. As her first peloton event, she demonstrated how effort and commitment can overcome lack of experience. It's no surprise, though. As Director of Radiology at Princess Alexandra Hospital and mother of six grown children, she knows how to push boundaries and achieve outcomes.
"Setting this new challenge, which is well beyond my capabilities, and pushing fundraising opportunities that don't come easily to me, will be a test, but I am focused on the fact that helping others and raising awareness will in some way benefit those who need support" Sue says.
"I will admit I am a little terrified. "In my line of work I see some pretty terrible injuries, however the Sunkids team, which is a driven group of individuals, and includes another two female riders, Patrice Sherrie and Sue Pennells, gives me great confidence.
"Being one of the least experienced, and a little older than most who are taking part, I know that physical endurance will be my biggest challenge."
The Sunkids team is preparing for the March ride with at least four training sessions per week. Leaving Christchurch on 3 March, the peloton will ride through some of the most breathtaking scenery in New Zealand, travelling the iconic Arthur's Pass, the stunning west coast, incredible Franz Joseph and Fox Glaciers and the awesome Crown Range from Wanaka to Queenstown.
Through the efforts of riders like Sue, Chain Reaction aims to raise $1.2million to support children's charities in Queensland. You can support Sue, and her fellow riders, by donating here (scroll down to 'Teams') .
Tags: AEIOU Foundation, Chain Reaction, Autism
Related Articles