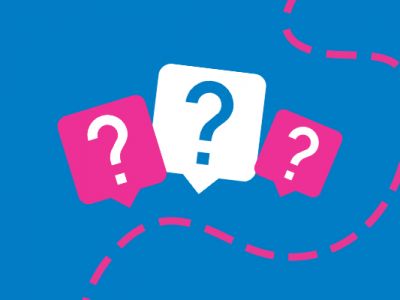 Many people have a limited understanding of how complex autism really is. This is concerning because it not only means that people on the autism spectrum may find it difficult to have their condition diagnosed, and then to access appropriate supports, but it can also give rise to a whole host of myths and misconceptions.
In our day-to-day at AEIOU, we're often confronted with myths and misconceptions that are still floating around. As early intervention specialists backed by a strong research arm and a focus on the lives of the next generation, it's our responsibility to correct misleading narratives and share what we know to be true.
What we know about autism:
Autism is a complex disorder
Autism is complex—and it looks different for every child. Each child has different strengths and skills, and different challenges and needs. Access to tailored, individualised supports gives each child the greatest opportunity to live their best life.
Vaccinations do not cause autism
There have been many large-scale scientific studies done in this field, and there is no scientific evidence to support this claim.
There is no single known cause for autism
Autism is thought to be related to different and complex contributing factors, including combinations of genes and family history, brain development, and/or various environmental influences.
Children with autism can learn
Children with autism can learn, providing they are taught well. That is, in ways that embrace their strengths and support their needs. There are some individuals for whom learning is difficult, but most children will see improvements in learning outcomes when complemented by individualised early intervention therapies. For some children on the spectrum, visual memory and visual learning can be used to help them navigate the world. The better we understand each child, the better we can support them.
There is no cure for autism
At AEIOU, we don't want to 'fix' autism. Autism can present families with many challenges, but people with autism also have many special, positive traits. We want to help children overcome the disabling aspects of autism so they can live their best lives.
Early intervention is key
At AEIOU, we know that children can overcome significant challenges with consistent access to individualised early intervention. Many children can develop the ability to communicate, improve fine and gross motor skills, and learn self-help and early learning skills which enable them to find a place within the community. After just one year at AEIOU, over 95% of children saw improvements in their early learning skills, 98.5% improved their overall communication, and 96.9% of children improved their fine motor skills. Studies have shown children who complete the AEIOU program also develop skills that foster inclusion, confidence and independence, helping them make friendships and relationships, contribute in work, and live independently later in life.
To learn more about what's fact and what's myth, we recommend these trusted information sources:
Tags: Autism Awareness, Early Intervention
Related Articles