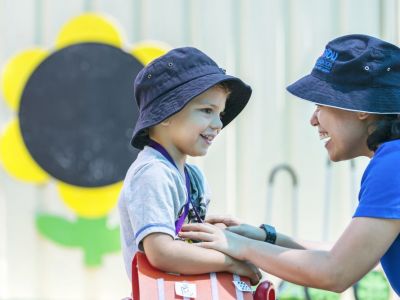 Details
AEIOU Foundation's early intervention program for children with autism aged 2 to 6 years develops essential life skills.
Parents, caregivers, health and educational professionals are invited to explore our facilities, learn about our family-focused program and meet our specialist team.
Please note: due to a change in our operations, we will no longer be able to conduct the Understanding Challenging Behaviours workshop today. We apologise for any inconvenience.