AEIOU Logan
AEIOU Foundation opened in Logan in August 2018, providing specialised early intervention for children with autism aged two to six years. We are excited to be working with the Logan community to improve the outcomes of young children in the region.
This purpose-built centre provides high-quality intensive early intervention to 48 children each year, and the team supports families to achieve their goals and access the community.
AEIOU Logan features: 
AEIOU's effective intensive early learning program
Long-day care environment
Purpose designed classrooms
Parents' retreat and training facilities
Large covered outdoor play facilities
Research facilities
Your team
The program is led by Service Manager Elvira Bates and Program Manager Diane Keating.
Your child's team includes:
Behaviour Therapists
Occupational Therapists
Speech and Language Pathologists
Educators, and
skilled Learning Facilitators
The AEIOU team is passionate about what they do and the children they support. See Anna, Senior Behaviour Therapist, describing an incredible moment at AEIOU.
Contact AEIOU Logan directly:
Building L13, Facilities Lane, Meadowbrook Qld 4131
P 07 3094 8700
E logan@aeiou.org.au
Opening Hours: Mon to Fri, 7am-5pm
---
The Centre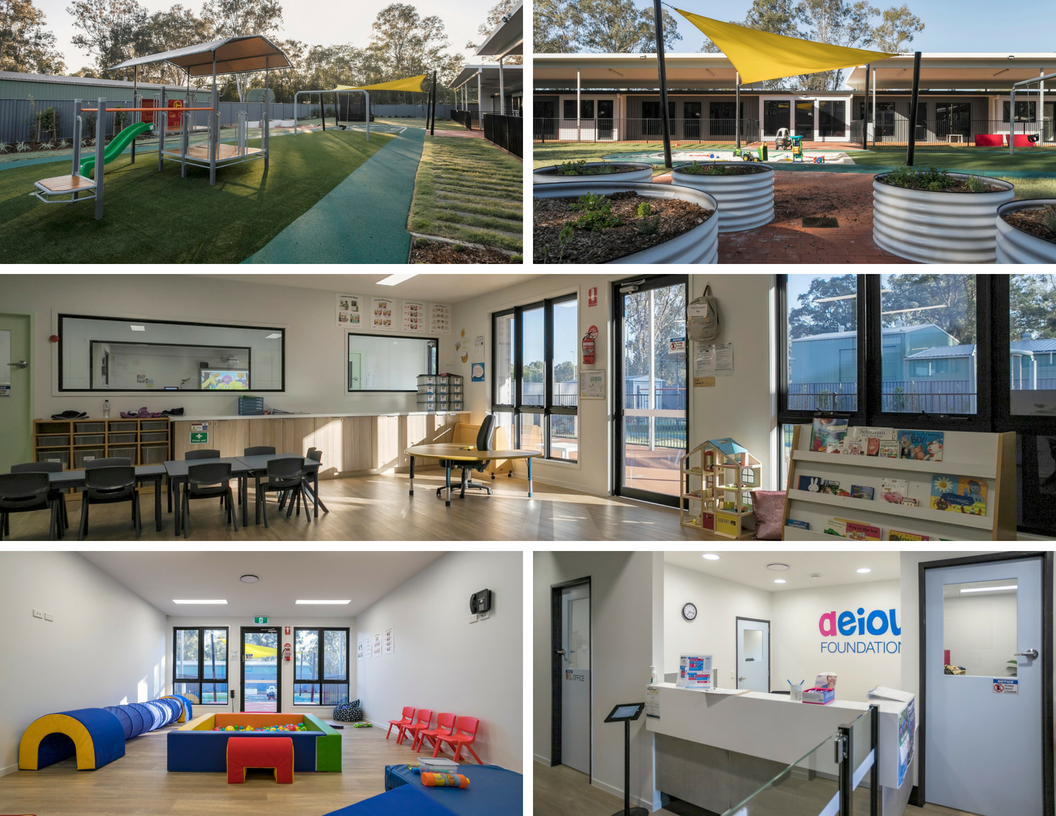 Location and the Logan Community
Located on Griffith University (Logan Campus) land within Logan City Council's Meadowbrook Master Plan, AEIOU Logan services an unmet and vital need for early intervention in Logan City.
AEIOU Foundation is proud to be working with the Logan Together initiative to help children in Logan reach their potential.                       
Press Releases
22 November 2017: First sod turned on Logan's new centre for children with autism
27 September 2017: Chain Reaction announces final charity partner recipients and funding allocation from 2017 events
4 November 2016: RDA Logan and Redlands congratulates AEIOU Foundation on receiving $1 million National Stronger Regions Fund (NSRF) Funding
6 October 2016: AEIOU receives $1 million for early intervention service in Logan
6 October 2016: Autistic children in Logan to benefit from new Griffith-hosted facility (Griffith University)
27 April 2016: Chain Reaction Queensland Challenge raises over $1 million