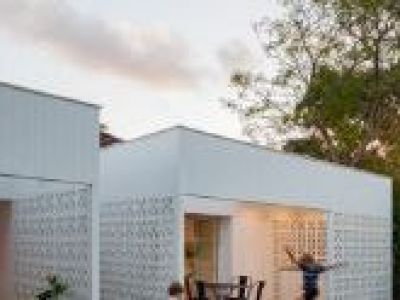 Young children with autism in Logan are a step closer to accessing life-changing early intervention, with construction commencing on the new AEIOU Centre for Autism this week.
To mark the occasion, Federal Member for Forde, Mr Bert van Manen will be joined by City of Logan Mayor Luke Smith and Griffith University Pro Vice Chancellor Linda O'Brien together with AEIOU Foundation Director Peter Kelly to turn the first sod on the development on Thursday 23 November at 10am.
As part of the innovative Meadowbrook Health and Knowledge Precinct and located at Griffith University's Logan Campus, the development is made possible withFederal and State Government Funding, including a $1 million National Stronger Regions Fund grant, and a $1 million grant from Queensland Health. Griffith University donated the land via a long-term lease.
AEIOU Foundation CEO Alan Smith said the project will create 50 full-time early intervention placements for children with autism and will facilitate collaboration with Griffith University to create training pathways for disciplines including behaviour therapy, speech and language pathology and occupational therapy.
"This is a milestone development; it will provide better support for local families caring for young children autism, and it will create significant research pathways and community partnerships, which can only benefit the community," Mr Smith said.
The AEIOU Logan Centre for Autism will feature four purpose-designed classrooms, a motor-skill therapy room, playground and modern staff, research and parent facilities.
"This is the 10th centre AEIOU Foundation has established, enabling the Foundation to support more than 270 children each year in Australia, which is the largest cohort of children with autism aged 2-6 in the country."
"Key stakeholders include Griffith University, Logan Together, Logan City Council and other local organisations. With intelligent design by Buchan Architects, and construction by Hutchinson builders, as well as fit-out funding from Chain Reaction Foundation and the Wantz Committee, we are creating a centre of exceptional standard."
Tags: Autism, AEIOU, Logan, Early Intervention
Related Articles