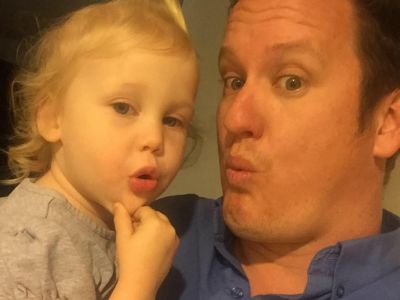 Written with Ben Sparrow
Emileigh is a loving and affectionate little girl. She'll be 6 next February.
"When Emileigh was about 20 months we got a phone call from her kindy. They wanted to have a meeting with Holly (Emileigh's Mum) and myself. When we went to meet them, they said they thought she had autism.
Emileigh was referred to an autism clinic and an in-depth assessment took place. She was observed at kindy and at home, on several occasions, before she was diagnosed with Level 3 autism.
I always knew deep down something wasn't feeling quite right. But really, I didn't want to know. Nobody wants their child to have anything 'wrong' with them. When she was diagnosed, I didn't deal with it the greatest. I sort of hid, if that makes any sense. I was keeping everything to myself, and I didn't really want to talk about it. Only my close family knew. It took me awhile to contend with Emileigh's diagnosis.
I thought about Emileigh's future, and it really weighed on my mind. How would Emileigh grow and live her life? Kids can be cruel, life can be, and I didn't want her to become a victim, or be bullied or harassed. We thought about leaving things as is - keeping her at kindy and going about things just as we had with Emileigh's older sister and brother.
It didn't take long though, we learned that every child is affected by autism in a different way.
I was following Matty Rogers on Instagram at the time, he has children with autism, and he was talking about AEIOU. So, we did some research. The time soon came to visit a centre and I remember I had this vision in my mind of what it was going to be like. It really scared me. It's amazing what you can think, when you don't understand.
When I walked into the Gold Coast centre, it was just amazing. I felt an immense relief, and I cried. It was fantastic. We all went in: Emileigh, Holly and me. It was a very emotional time.
Emileigh was 4 then, when she started at AEIOU.
Since she has been there, I feel like I've got to know her more. To understand who she really is, as her own little person. I also have a much greater awareness of children with special needs and what parents go through. I've gone from being a bit of a pigheaded person who would only see things how I wanted, to being open and really appreciating all the small things in life. With all of its ups and downs.
In a way, Emileigh saved my life. She made me realise what life is supposed to be. She's made me see what's important and what's not. Emileigh has done more for me than anyone will ever know.
If you could bottle up all the good things of autism, Emileigh has it. She's loving. She's cuddly. She craves physical touch. She loves loud noises and vibration. Emileigh communicates when she wants to. She can be quite stubborn when she wants to be too.
Emileigh is happy to go AEIOU, every day. They staff are very understanding and accepting. This is probably one of the greatest things I have experienced, the acceptance. Having a child with autism is like a rollercoaster, for everybody.
The little things mean a lot. Like sitting down to eat. These are the things that people don't understand. Emileigh used to just wander around. She puts shoes on now, she never used to do that, and, she wears them! To most people that's not a big deal, but to someone who understands what these small achievements mean, they know that these are the special things.
The workshops AEIOU offer are a great support. It's where you get to meet other parents and realise, you're not alone. You get to see the progress of the other children and families too. It's really nice to be part of that.
Sometimes, people just need to talk to somebody. That's important. You've got to be there for people because you don't know what they're going through. If you can help someone then, that's what you do. It's also okay, not to be okay. We have good days and not so good days. There are days I struggle, and others where I don't. It's all about taking it day by day.
When Emileigh started at AEIOU, I went in with the intention that she'd come out 'fixed.' I know better now; she was never broken. She's my child and she's so beautiful, that's all that matters.
I couldn't imagine my life, or my daughter's, any other way. Emileigh's perfect.
Tags: Autism Awareness, Early Intervention, Family Story
Related Articles