William was completely non-verbal when he enrolled at AEIOU. His Mum, Elaine, never thought she would hear him say "Mum", and described him as a sad little boy.
Since working with the team at AEIOU Camira, William has learnt to express himself and loves to chat,. His bright and bubbly little personality now shines through. His family is looking forward to him transitioning to big school next year.
William has a special message for our donors, who are giving a gift that lasts a lifetime this Christmas.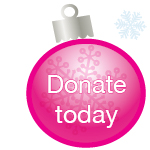 Tags: Christmas, Children With Autism
Related Articles