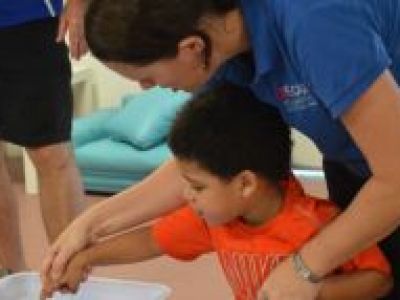 Ocean Life makes a splash for children with autism
On Tuesday March 18, the children at AEIOU Foundation's Bray Park centre learned about the wonders of the ocean when Ocean Life Education brought the sea to the centre.
AEIOU Bray Park manager Brigitte Pernusch says the centre has been hosting the mobile marine educators annually for more than four years as part of AEIOU's early intervention program.
"The visits from Ocean Life provides the children with a wonderful tactile learning experience, and by hosting it within the centre, every child can access the experience and has support if they need it. Ultimately, it ensures children are introduced to new experiences in a familiar, safe environment."
A photographer from Pine Rivers Press also joined in the fun, to take a look at the article, click here.