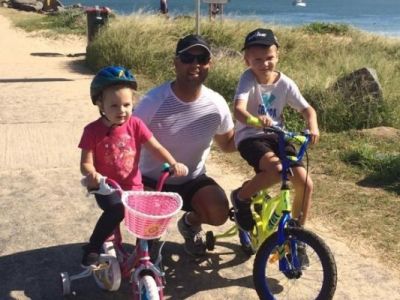 The following guest-blog article has been kindly penned by Stuart Kruger, founder of HELPA
As a parent to my seven year-old son Tyson, who has severe autism, my experiences include the good, the not-so-good, and the 'oh… ok then' bits!
Something that became very clear, very quickly, was the benefits of having a wider social care system which recognises, acknowledges and supports the requirements that we (as parents and carers) have, too.
It's no secret that following a diagnosis of a child or loved one, our life course is altered from that moment on, for the long term.
Have you had any of these thoughts in the past week, month or year? I know we did!
I can't be alone! But how can I find who else is going through something similar?
If only I could just ask someone who understands what my child is going through. Anyone, anywhere!
I can't even remember what happened yesterday, let alone last week!
Where did I put that form/ letter/ evidence? I just can't keep on top of it all.
With 8,760 hours in each year, even if you receive excellent therapy and support during the week, you can't take those specialists home with you. We found ourselves imagining being able to speak to a therapist in real time about a situation which was unfolding right at that moment. No need to wait for the next appointment, no need to drive anywhere – just a chance to deal with that one challenge, right now.
These thoughts, and all of our experiences, were the catalyst for designing HELPA.
It's a digital health app, co-designed by special needs parents and therapists, FOR special needs parents and therapists.
Our goal is to make it easier for families to share their experiences with others, no matter where they are located in the world.
There are some other great features, like being able to store documents digitally, and being able to capture the moments that matter by using image, video, and evidence-based inputs. You can use those tools to share information with participating therapists and clinicians, in real-time.
Already, we're engaging with families in Australia, then NZ, the US and Asia, with encouraging and supportive feedback from well over 1,000 voices involved in the HELPA journey so far.
We now have national partners in three countries, with many more discussions currently underway, and we are the only social care platform that is a partner of the Australian Government Digital Health Cooperative Research Center.
We are very excited and proud to be working with AEIOU as an Australian partner, bringing more support to more families around the country!
If you'd like to know more, here's a short overview of HELPA: https://youtu.be/a5_qG8YZin8
Or visit the website at www.helpa.app and journey with us.
By Stuart Kruger