The development of communication is a gradual and complex process. Throughout their early years, children begin to communicate and hone communication skills for a variety of reasons across multiple environments. For typically developing children, the development of core communication skills occurs as a direct result of thousands of explorations, attempts, practices and learning opportunities per day. However, children with a diagnosis of Autism Spectrum Disorder (ASD) may not develop these skills through exposure. For children with autism, development of functional communication skills often requires specialist support and intervention. Parents and caregivers play a key role in the ultimate success and maintenance of communication skills.
Opportunities to communicate are present throughout every moment of the day, and can be found in almost every environment. To utilise these opportunities, it is important to recognise your child's current skills. By understanding how your child currently communicates, it is possible to modify every day activities and routines to include more opportunities to promote skill development.
Communication can take many forms, depending on a child's ability, learning history and motivation. It is comprised of several skills, and can be used for a variety of purposes including requesting for needs and wants.
There are several ways in which daily routines and activities can be modified to provide opportunities to request.
Follow your child's lead. Wait and observe the things your child enjoys and likes to play with. Once you have identified these, you can begin planning to make the most of their interests and passions!
Try some 'Communication Temptation' by modifying an activity or your child's environment to involve a reason or need to interact with you!
For example:
Putting favoured items out of reach but in sight:
This could involve putting a toy on a shelf or keeping a favourite food in a sealed clear container. For example: Johnny loves Thomas the Tank Engine! Every afternoon when he gets home from school, he runs into his room and grabs his Thomas toy. Because he can get the toy himself, he does not ask or communicate with his siblings or parents. After speaking with his speech therapist, Johnny's mum tries placing the Thomas toy on a shelf that is just out of his reach. As usual, that afternoon Johnny runs to his room to grab Thomas and his mum follows. Johnny tries to reach his toy but cannot. Johnny says "Thomas!" to his mum, who immediately gives him the toy and praises his talking.
For children who have a favourite activity or past time, setting up this activity but leaving an essential part out so that your child needs to engage with you to start the activity. For example: Sarah loves to draw. She draws beautiful pictures at school and at home.
Every weekend, her Dad sits with her while she draws. Dad has recently had a meeting with Sarah's Speech Pathologist, and they are beginning to use PECS at home. The following weekend, Dad sets up a drawing activity for Sarah, making sure her PECS book is in sight. He gives her the paper but not the pencils. He holds the closed pencil case with the rest of the pencils. Sarah reaches for the pencil case. Dad remembers to prompt Sarah to her PECS book so that she can request for pencils. Sarah exchanges the PECS picture with her dad, and he immediately gives her all of the coloured pencils and praises her.
When serving a favourite snack, providing this gradually (one piece or section at a time). For example: Wendy loves to eat toast with vegemite. Wendy's mum often gives her vegemite on toast as a treat between meals. Wendy is able to make a few sounds and point to the things she wants. Mum has recently had a meeting with Wendy's Speech Pathologist and transdisciplinary team, who have advised that it is ok to accept any sound Wendy makes as a request. Wendy's mum makes her toast and cuts it into triangles. She places one triangle on the plate and waits for Wendy to eat it. She then shows Wendy the remaining pieces and waits. Wendy points and says "m". Wendy's mum says, "toast" and immediately hands Wendy a piece of toast.
Did someone say sabotage?
Turning a toy off or removing the batteries can create an environment in which a child is required to ask for help or assistance with their current communication skills! For example: Alex loves his light-up spinning top. He will sit for long periods of time pressing the button and watching it spin around and flash. Alex has started using PECS at home. At home, Alex can ask his parents to get the spinning top from the shelf. His transdisciplinary team has let Dad know that as Alex can request for a number of items, they have begun to teach Alex to request for help. One afternoon, Dad notices that Alex has taken a break from playing with the spinning top to drink some water. Dad quickly switches it off. Alex presses the button for the toy several times, but it does not spin or light up. Before Alex becomes frustrated, Dad prompts Alex to find his PECS book and exchange the symbol for 'help'. Dad says, "help", immediately turns it back on so that it lights up, and spins.
With all communication temptations, it is important to remember we do not want to take the joy out of the activity, or incorporate too many demands. It is important to let your child resume / engage in the activity once they have engaged with you, and to let them play happily and enjoy it!
AEIOU Foundation's parent education workshop on 'communication in the home environment' provides more information and practical ideas for creating communication opportunities within your home environment. Parent workshops are free for parents and carers of children enrolled at AEIOU. Please click here to find dates and times at your centre.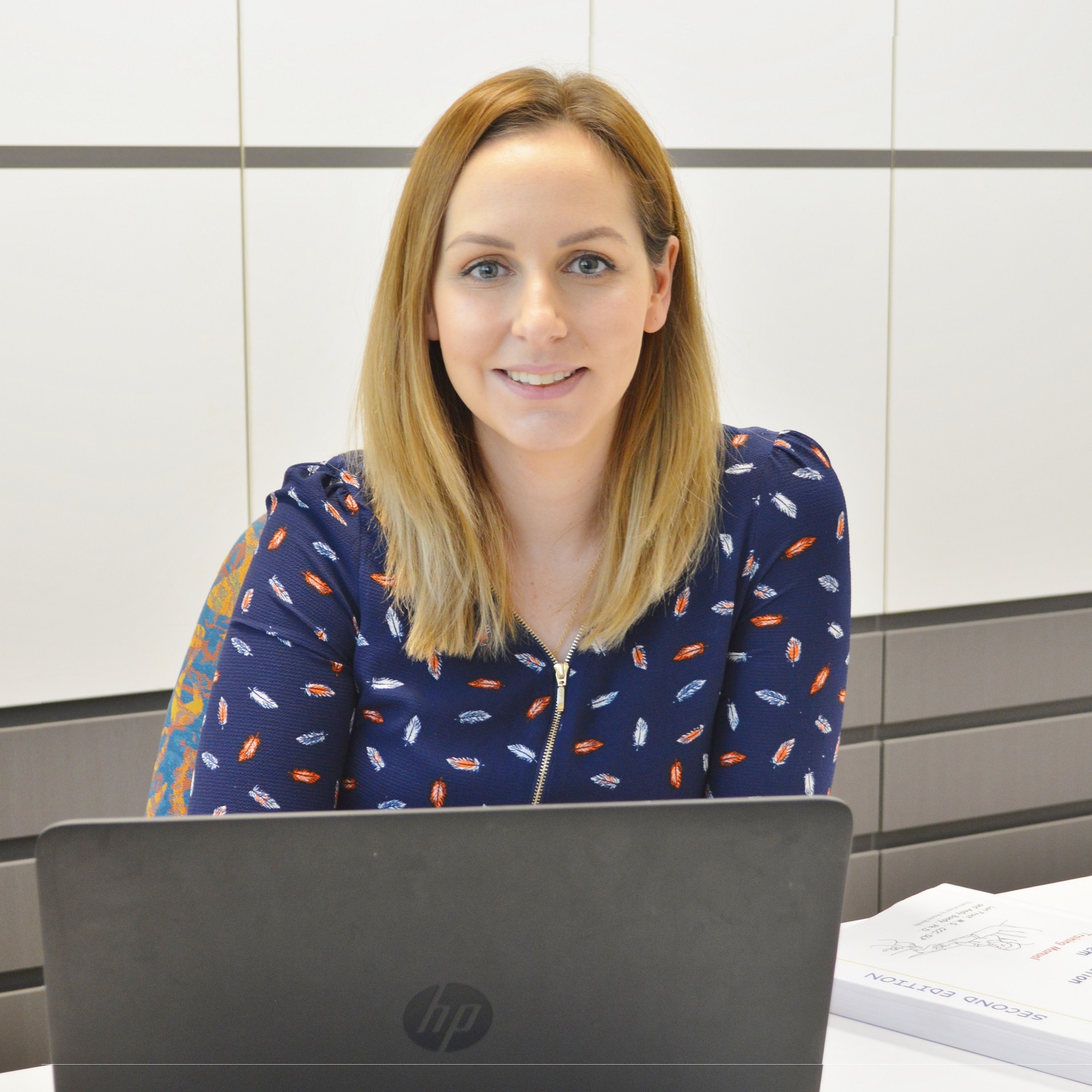 About the author: Courtney Muckert is a Program Coordinator and Senior Speech Pathologist at AEIOU Foundation. After completing her university studies, she started work at the organisation's Toowoomba and Camira centres, before being appointed to the central office team at Nathan. Courtney was drawn to the field of early intervention because she loves working with children and knows the huge impact those early years have on a child's life. She has a strong belief in evidence-based practice and loves the opportunity to work with talented professionals from other disciplines at AEIOU.