Shane Klintworth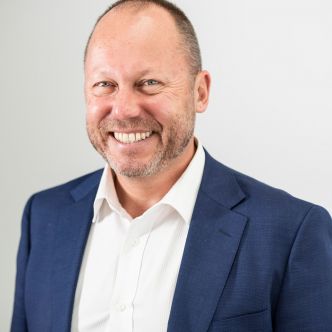 General Manager

Reporting to the Board, Shane is the General Manager of Operations & Corporate Services, overseeing AEIOU Foundation's Finance, Operations, Corporate Affairs and People & Culture departments. He is responsible for the delivery of strategic goals and responding to the operational needs of the organisation.
Shane is community-minded and his track record in both leadership and operational roles in the disability and Profit-for-Purpose sectors in QLD reflect his passion and commitment to helping others. Most recently, Shane has been the Director of Service Delivery at the Momentum Collective (formerly Third Sector Australia), responsible for the northern NSW and southern QLD region. Prior to the role, he was the Executive Director for St Vincent de Paul on the Gold Coast and CEO of Relationships Australia (QLD).
When he's not at work, Shane spends his time at home with his wife and three teenage children. Together, the family enjoy triathlons, AFL and soccer.
Shane looks forward to supporting AEIOU Foundation's growth and development and is committed to ensuring every child enrolled at AEIOU, both now and in the future, receives excellence in therapy and care.
In Focus
From The Blog
13th Oct. 2020
Ethan is five and will be going to Big School next year. Elizabeth, Ethan's...
From The Blog
04th Sep. 2020
This Father's Day, Nick Ellis shares some of his journey with us as a parent of...