Corey Parker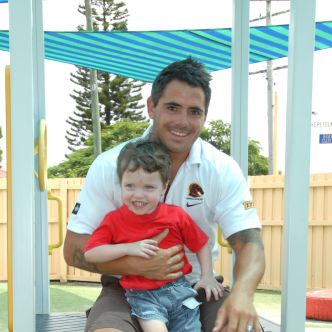 Brisbane Broncos Co-Captain 2016 and AEIOU Ambassador

Corey Parker has been a leading player with the Brisbane Broncos, co-captaining the team in 2016. One of his many talents has been his goal-kicking abilities. In a partnership with the Brisbane Broncos, AEIOU received a $100 donation for every goal Corey kicked during the season. He was also a representative for the Queensland State of Origin team in the position of second-row or lock forward.
Now retired from professional rugby league, Corey continues to be one of the 'people's favourites'. With a young family of his own, he is committed to helping children with autism reach their full potential and has supported AEIOU Foundation in the role of Ambassador for over five years.
In Focus
From The Media Releases
12th Aug. 2019
AEIOU Foundation fully supports the Royal Commission into Violence, Abuse,...
From The Blog
24th Jul. 2019
This heartfelt open letter was penned by AEIOU mum Liz O'Dea to all those who...