Alex Perry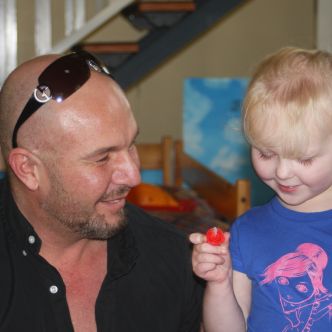 Fashion Designer and AEIOU Ambassador

Alex Perry has been supporting AEIOU Foundation for nearly a decade, and he says his relationship with AEIOU is one of the most rewarding and humbling experiences of his career. He has visited centres to meet children and participate in learning centres, and supported the organisation through a number of fundraising and event initiatives.
He says: "My life revolves around communication... communication of thoughts, ideas and love. Communication is the most amazing gift and I take it for granted, but imagine life without it? I imagine it would be lonely. That's why it's so important that we support children with autism."
Alex Perry is Australia's premier couturier, and has added a new level of glamour to the Australian fashion industry with his breathtaking gowns. The designer 'du jour' for celebrity red carpet dressing and high society weddings, Alex Perry is in a league of his own.
A graduate of the prestigious East Sydney Fashion Design Studio, from early on Alex and his label have carried a unique trademark signature: beautifully cut hand crafted pieces with quality finishes in the most luxurious fabrics.
Launching his eponymous label in the early 1990's, Alex's gowns were instantly acclaimed by leading Australian magazines.
Alex is also known for his role as a judge on ratings winner Australia's Next Top Model, and in 2011 he signed on as Design mentor for the Australian series of Project Runway with host, Megan Gale. He has just finished filming his second season.
In Focus
From The Media Releases
12th Jul. 2023
AEIOU Foundation will expand the reach of its leading autism early intervention...
From The Blog
19th Apr. 2023
Read the Williams family story and how AEIOU helped change their lives.