Open Day - AEIOU Sippy Downs (Thurs session)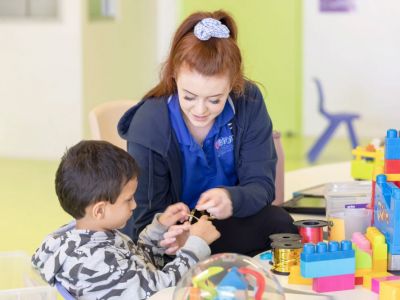 Details
AEIOU Foundation provides early intervention and specialised childcare for children with autism aged 2 to 6 years, which helps them develop essential life skills and fosters independence, confidence and inclusion.
For our AEIOU Sippy Downs Open Day, we open our doors for the community to explore our Sippy Downs centre, meet our team of autism specialists, and learn about how our individualised therapy and care program can support your child and your family. You'll also take away a better understanding of the practical strategies you need to assist children with autism at home and in the community.
We welcome families of a young child with a recent (or suspected) diagnosis of autism, allied health clinicians, and early learning and education professionals.
Parents and carers, please note: Staffing requirements prevent us from caring for visiting children safely, so we ask that you make alternative arrangements for your children while attending this Open Day.