Greg Johnson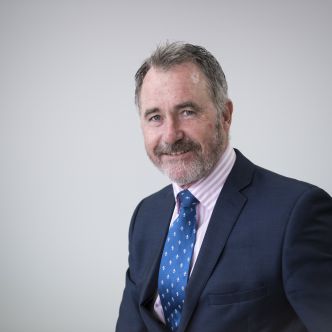 General Manager

Reporting to the Board, Greg oversees AEIOU Foundation's Finance, Operations, Corporate Affairs and our People and Culture departments. He is responsible for the delivery of strategic goals related to these areas and responding to the operational needs of the organisation.
A financial services professional with extensive experience in the corporate sector, Greg also has more than 10 years of Board experience in the Healthcare (not-for-profit) sector. Most recently, Greg was the Queensland Divisional Director at Macquarie Bank.
On a personal level, Greg is community-minded, being on the Board of the Royal Brisbane Women's Hospital Foundation and is a volunteer with the '139 Club', which provides meals for the 'at risk', among other community enterprises.
He looks forward to supporting AEIOU Foundation's growth and development and is committed to ensuring every child enrolled at AEIOU both now and in the future receives excellence in therapy and care.
In Focus
From The Blog
06th Dec. 2019
The Deuble Family share their life-changing experience of AEIOU with us this...
From The Media Releases
19th Nov. 2019
Early intervention for children with autism will be more accessible with the...