Dr Ashleigh Bullot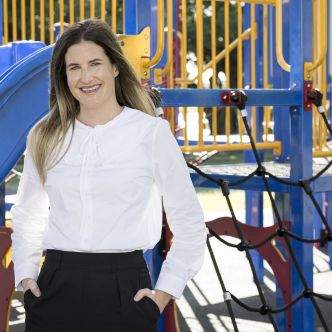 Head of Research

Dr Ashleigh Bullot brings a wealth of knowledge and over 12 years of experience to the Head of Research role with a PhD in Psychology (Developmental Cognitive Neurosience). Ashleigh is an Adjunct Senior Research Fellow at Griffith University and has worked in Public Health Sector, Non-Government Organisations and Academic Institutions. She has a personal interest in people living with mental illness and a desire to use her skills and experience to create positive change, making AEIOU a perfect home to help children with autism live their best lives.
In Focus
From The Blog
13th Jul. 2023
In the spirit of reconciliation, we are committed to educating the children in...
From The Media Releases
12th Jul. 2023
AEIOU Foundation will expand the reach of its leading autism early intervention...