Alan Smith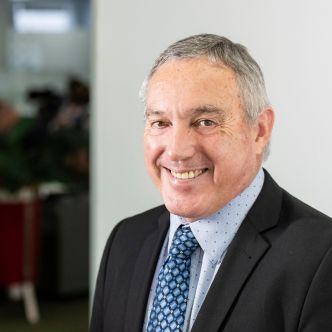 Chief Executive Officer (CEO)

After completing a Bachelor of Education and Higher Diploma in Education in Zimbabwe, Alan started his career as a secondary school teacher and senior master before working in the clothing manufacturing industry for 10 years in production planning and marketing. He was Managing Director in the engineering sector and Regional Manager in the food industry before immigrating to Australia with his family in 2000.
He held management roles in Greening Australia for a decade – the last two years as Chief Executive Officer.
Alan joined AEIOU in April 2009 as CEO. He was motivated to join the organisation after witnessing the challenges experienced by his wife's cousin, who has autism. Alan makes the time to visit each centre on a regular basis, and is constantly impressed by the progress achieved by the children in AEIOU's program. He is committed to leading his team to deliver a national program, and is striving for a day where autism-specific early intervention is equally accessible to all children living with a diagnosis in Australia.
In Focus
From The Blog
13th Jul. 2023
In the spirit of reconciliation, we are committed to educating the children in...
From The Media Releases
12th Jul. 2023
AEIOU Foundation will expand the reach of its leading autism early intervention...