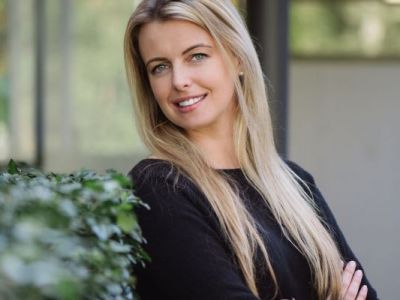 "What do you do?" is a common question that pops up when meeting new people at social events. When I tell them that I'm a Behaviour Analyst, they usually jokingly ask if I'm going to start analysing their behaviour.
Well, behaviour analysis and behavioural change is a process, and it's deeply ingrained and embedded in our daily lives more than you know.
The world of Applied Behaviour Analysis (ABA) is no stranger to us at AEIOU. One of the fundamental principles of ABA is reinforcement. Positive behaviour support plans, toileting plans, and everyday teaching strategies are informed by these principles to ensure that we improve the quality of life for children with Autism Spectrum Disorder and their families.
At AEIOU, we employ a variety of evidence-based strategies and tactics to provide individualised support for children with autism. ABA is one of these strategies that informs aspects of our program, an evidence-based approach to helping children with autism develop new skills. This approach is not exclusive to therapy but rather, it is an evident practice in all of our everyday lives.
For example, if you reflect on your fitness program with a personal trainer, if you have time that is, what were some key elements in the process that helped you achieve your goal?
Your goal was measurable - you wanted to fit in a dress or lose a definitive amount of weight (baseline, intervention and outcome).
Your goal was paced appropriately - slow and steady increment of reps or weights, with systematic increased with each success.
Your trainer provided you with encouragement and praise after you achieved your milestone (if you value your trainer this could act as a potential motivator for you).
If you were consistent with all the above, you are more likely to have achieved your goal!
Here is a short summary of what ABA entails:
A- It can be APPLIED to all situations in life, because it is important to this person to lose weight!
B- You can change BEHAVIOUR, because you lose weight!
A- Stop and ANALYSE the behaviour, are you achieving your goals, did you lose weight?
Put the acronym on repeat and I'll see you on the other side!
Some other areas that Applied Behaviour Analysis principles are employed include:
Addiction reduction
Smoking cessation
Online learning
Effective education at all levels
Applied behaviour analysis is the process of systematically applying interventions to improve behaviour. Quite simply, the environment (physical and social) shapes how and what we learn. Behaviour analysts promote behavioural change that will be beneficial to improve quality of life.
So back to the question, "No! I won't start analysing your behaviours!"
Now, think about a troubling habit your partner has, if you applied the ABA principles to the situation, maybe you would be delightfully surprised with some pleasant results.
Claire McIvor BCBA
As a Board Certified Behaviour Analyst, Claire is part of the highly qualified team of Program Coordinators who support our centres, and make a real difference to the lives of children with autism at AEIOU Foundation.
Tags: Behaviour Therapy, Applied Behaviour Analysis, Claire McIvor, BCBA, Program Coordinator Team