Kirri Wagner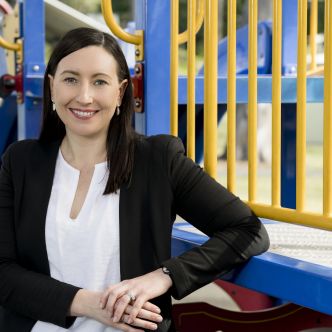 Head of Marketing, Communications & Fundraising (job-share)

Kirri is a driven and enthusiastic senior marketing and communications professional with over 13 years of broad experience in marketing, campaigns, account management, public relations, operations, branding, issues management and crisis communication.

At AEIOU, Kirri job-shares with Deborah Whiteoak, and together they are responsible for all corporate communications activities, including the management of the Foundation's brand and reputation, media relations, advocacy, corporate publications and fundraising.
In Focus
From The Blog
13th Jul. 2023
In the spirit of reconciliation, we are committed to educating the children in...
From The Media Releases
12th Jul. 2023
AEIOU Foundation will expand the reach of its leading autism early intervention...