Deb Crawford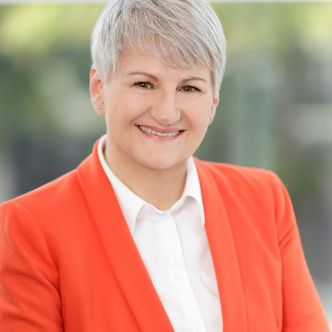 Head of People, Culture & Safety

Deb Crawford is our Head of People, Culture & Safety, bringing to AEIOU over 20 years' experience working in people and functional leadership. Understanding how contemporary People & Culture functions and practices can best support individual and organisational success is Deb's specialty. PROSCI Change Management certified, Deb has committed her career to supporting teams to develop agility and resilience through their organisation's evolution and to build workplace cultures that embrace equality and respect. She's someone who ensures each and every employee feels valued, heard and supported, so that we can all succeed.
Deb comes from a diverse background of senior roles across industry, from banking to HR consultancy and not-for-profit, and she has also led internal recruitment with a focus on diversity and inclusion, consulted into government on contractor management programs, and managed projects and change as part of HR transformations.
In Focus
From The Blog
13th Jul. 2023
In the spirit of reconciliation, we are committed to educating the children in...
From The Media Releases
12th Jul. 2023
AEIOU Foundation will expand the reach of its leading autism early intervention...