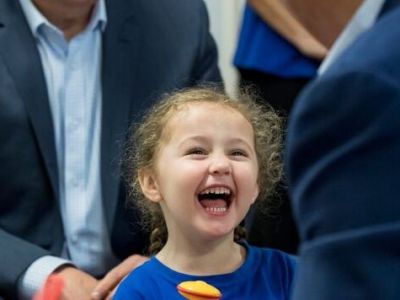 We are thrilled the Honourable Prime Minister Malcolm Turnbull used a walkthrough of AEIOU's Bray Park centre as the setting for a major federal budget announcement on Friday 18 May.
Families and staff were the first to hear about a $4.5 million autism-specific facility which will be built on Brisbane's northside and is set to become not only a Centre of Excellence for families, but an outreach hub for research, training, and allied health and educational professionals.
During the visit, Mr Turnbull, Minister for Home Affairs, The Honourable Peter Dutton MP, and Federal Member for Petrie Mr Luke Howarth MP, received a tour of all classes from AEIOU Founder Dr James Morton AM, and spoke with current and past parents about the positive outcomes achieved.
The announcement heralds even more exciting times ahead for AEIOU and we look forward to sharing project updates with you.
You can view photos from the visit here.