Lee Holdsworth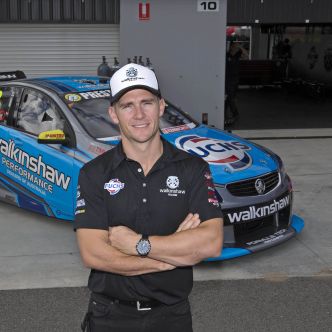 V8 Supercar driver for Walkinshaw Racing and AEIOU Ambassador

Lee Holdsworth has recently joined the team at AEIOU and is looking forward to helping children with autism reach their full potential. As a V8 Supercar driver, Lee has competed at the top level for almost ten years and feels honoured he is now in a position where he can use his success to help others.
After visiting our Nathan centre, Lee has a new understanding of the strength, courage and challenges children and families face each day. To show his support and help raise awareness, Lee is wearing the AEIOU logo on his helmet throughout the V8 race season.
We thank Lee for his support in helping children with autism have a brighter future. We look forward to watching him star at future AEIOU events and functions, not to mention the race track!
Go Lethal!
In Focus
From The Blog
05th Jul. 2017
With the end of the year in sight, many parents are starting to think about...
From The Media Releases
21st Jun. 2017
Statement by Dr James Morton, Chairman, AEIOU Foundation Re: 'Pauline Hanson...