Corey Parker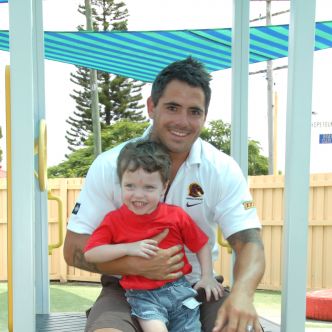 Brisbane Broncos Co-Captain and AEIOU Ambassador

Corey Parker is not only a leading player with the Brisbane Broncos, but is also a representative for the Queensland State of Origin team in the position of second-row or lock forward. Corey also fulfills the goal-kicking duties for the Broncos.
He has supported AEIOU Foundation in the role of Ambassador for five years, and in a partnership with the Brisbane Broncos, AEIOU receives a $100 donation for every goal Corey kicks during the season.
In Focus
From The Blog
07th Apr. 2017
Many people ask, "Why is so much 'obvious' research done, don't we know...
From The Blog
05th Apr. 2017
We've found this interesting article on The Conversation which we thought...